HealthWay Air Purification Systems
Feel Better With Every Breath
Breathe Easy With HealthWay Air Purification Systems From Culligan
Culligan, the industry-leading water filtration provider, is now proud to offer HealthWay air purification systems. With HealthWay's patented technology, your indoor air will be fresh, healthy and free of pollutants, chemicals or other contaminants.
Benefits of a HealthWay Air Purifier:
Tested and verified to perform more efficiently than HEPA (High-Efficiency Particulate Air) standards
Virus capture rate of 99-100%
Bacteria capture rate of 98-100%
Mold and fungi capture rate of 94-100%
Substantial reduction in airborne microorganisms, chemicals, VOCs, offensive gas odors and smoke
Simple to use and maintain
HealthWay Pricing
Every HealthWay system and installation plan is customized based on your air purification needs. Your local Culligan expert, an authorized HealthWay dealer, will review the size of your household or office, air source and potential contaminants before recommending the perfect air purification solution for you and your budget.
Contact your local Culligan expert to get started and feel better with every breath!
Disclaimer: Finance terms as defined by Aqua Finance. On approved credit. Limited-time offer. Dealer participation may vary.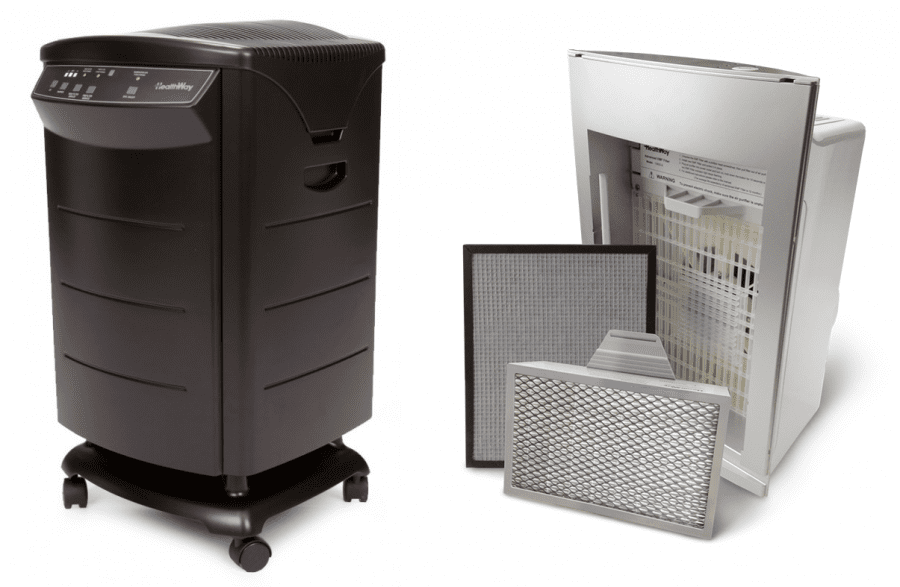 Clean the Air in your Home and Feel Better with Every Breath. Now only $35/month!